We all have different preferences for our vehicles. That's why when we saw a Chevy Silverado 3500HD converted into a limousine, it piqued our interest.
Surely enough, it's not a secret that the original design of this particular truck was to make it a versatile and powerful workhorse. The 2021 Silverado 3500HD boasts a max trailering capacity of 36,000 pounds with a torque of 910 lb-ft. It also features a 6.6-liter V8 direct-injection engine, which can generate 401 horsepower at 5,200 RPM. It has a starting price of $64,995, which is definitely proof of its unwavering performance and features.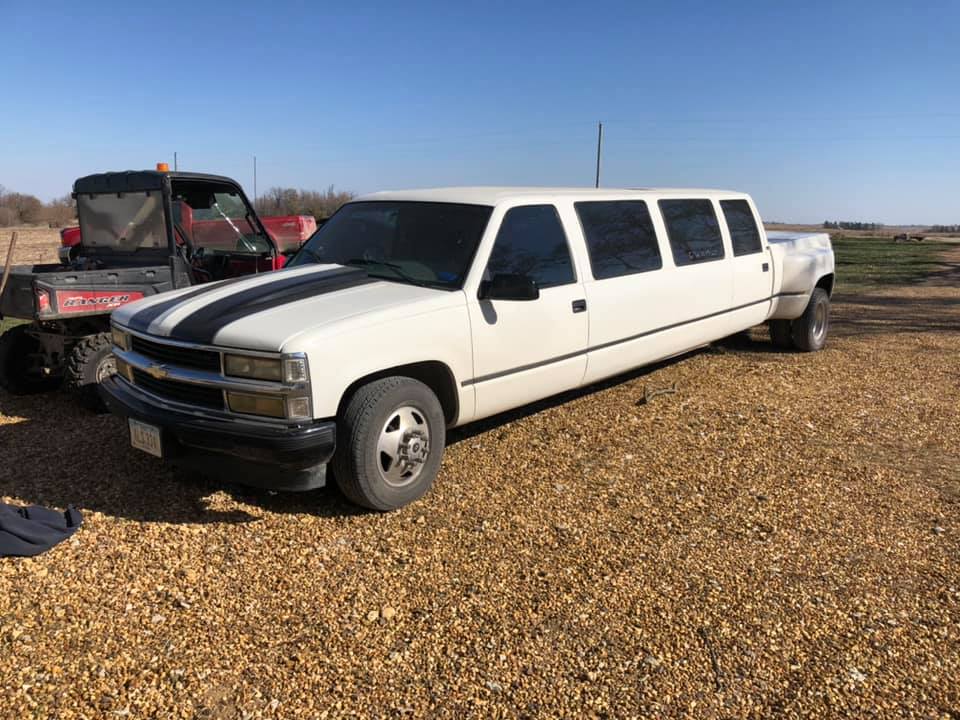 On its own, the Silverado 3500HD is wickedly impressive. However, the aftermarket is always creative. We have already seen limo conversions such as stretched Ferrari. But a limousine derived from a truck? Well, not quite.
The one converted here is the 1996 3500HD Chevy Silverado. Some of the configurations present on the truck were made during the 90s. Meanwhile, new additions were also placed.
Its exterior retained the stock appearance and dual rear wheels (if you will overlook the extended length of the vehicle).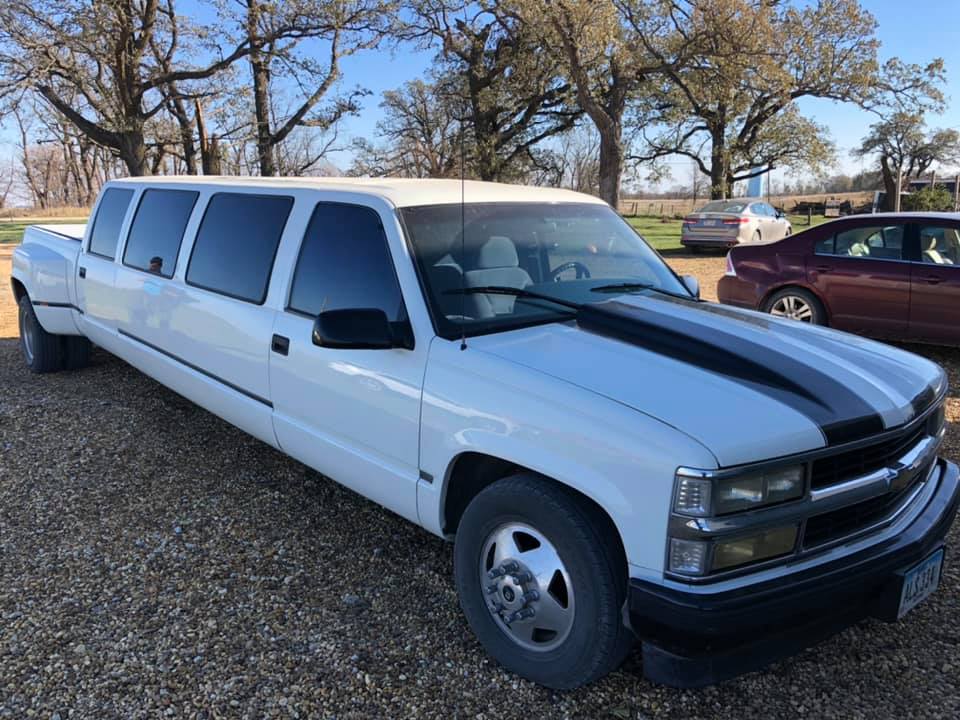 But of course, the interior is an entirely different story. It comes with an old-school television set, VCR player, and a cabinet for beverages. It would not be a limo if it did not have a large sunroof and a plethora of speakers.
The one who built this limo also got an idea to integrate easy-to-clean vinyl seats. A beneficial component if this limo is used for partying and other mess-generating activities. The customization also features a bowtie-shaped window opening between the back and the driver's seat of the limo.
Of course, it depends on you whether or not you want to purchase it. But if you do, it is currently up for sale on Facebook. It has a 12-seat capacity with 115,000 well traveled miles. The starting price of $17,000, is guaranteed to attract a buyer. Just watch out, interior is quite messy. You will have to clean it up!