One of the most iconic C8 Corvette ever released is Streetspeed717″s VIN #0014; it is the 14th production Corvette of General Motors first ever midengine Corvette for the 2020 model year. We all know that the C8 Corvette has been extremely sought after and difficult to obtain, thanks to outside factors like coronavirus, a strike and supply issues. Recently, Matt Beaver of the dealership Whitmoyer Chevy in Pennsylvania unveiled that VIN #0014 is back on the market. It is currently on display, and if you are a C8 fan, you would certainly drool over it.
Of course, this one is definitely a cut above the base model of the C8 Corvette. Sporting a sleek Jet Black exterior, this 2020 Corvette Stingray Coupe has a myriad of premium features. It has the Z51 Performance Package, which includes the following: Z51 performance brakes, suspension, exhaust, electronically limited-slip differential, upgraded rear spoiler, high-performance tires, and heavy-duty cooling system.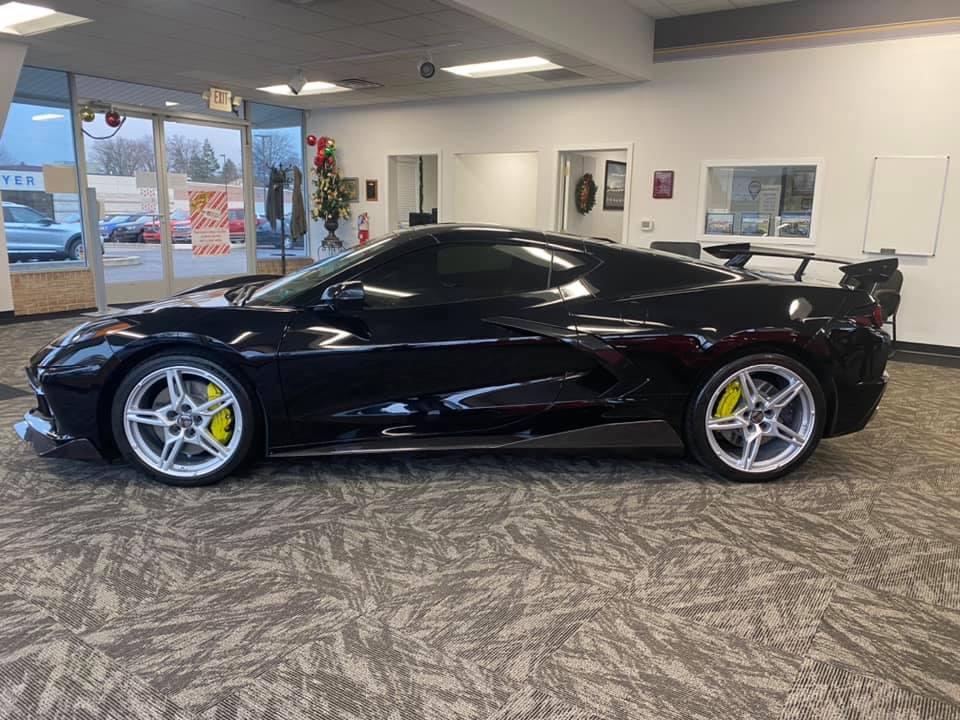 With the Z51, this C8 is has 495 horsepower and 470 lb-ft of torque. For an extra $5,000, that's a price that you are willing to pay!
Another noticeable aspect of this C8 Corvette is its exposed carbon fiber ground effects. This package was a $4,700 upgrade that is no longer available from the factory. It has been one of the most-sought after customizations by many C8 owners. Not only because of the way it improves the appearance but also due to limited aftermarket availability. Chevrolet engineers themselves developed the kit, so its quality is pretty unrivaled. It comes with a carbon-fiber splitter, side rocker panels, and mounting hardware–all of which are designed with maximum precision. Well, you can see how the kit blends well with the C8, right?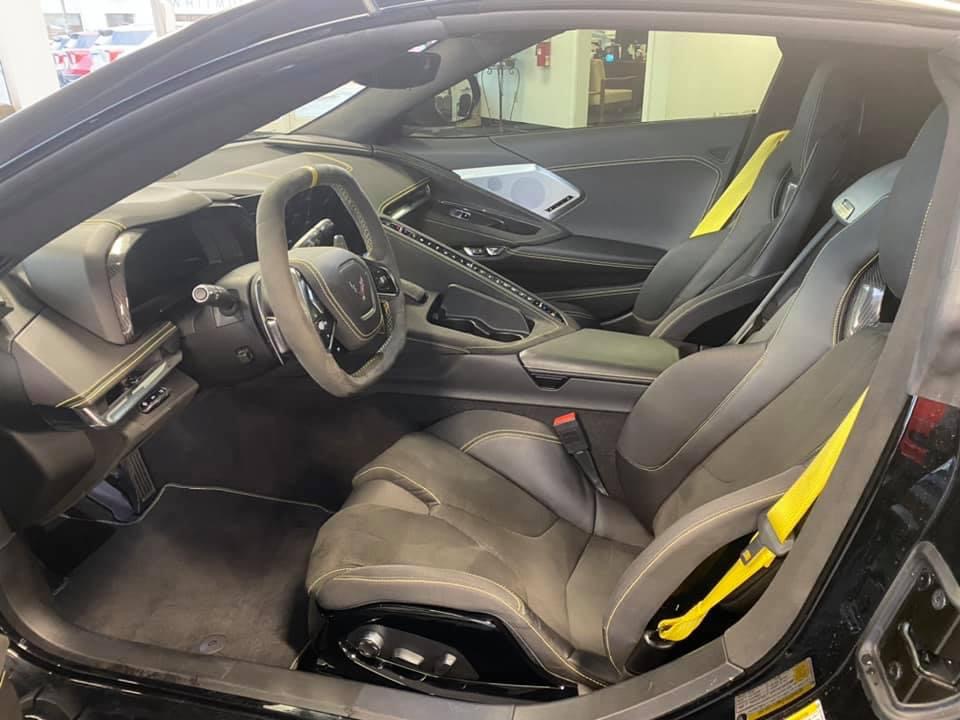 The key highlight of this C8 Corvette is its 3LT Coupe Premium Equipment, which is worth $11,950. Take a look at its interior, and you will see why this premium enhancement has boosted the overall value and appeal of this supercar. It flaunts a Chevrolet Infotainment 3 Premium System with added navigational capabilities.
It also has the Bose Performance Series 14 Audio System, which is notorious for its ability to blast clean sounds in the interior. The C8 also comes with High-definition cameras in the front and rear. And with the presence of heated and ventilated seats, this C8 Corvette can undoubtedly give you a fine (and ergonomic) driving experience.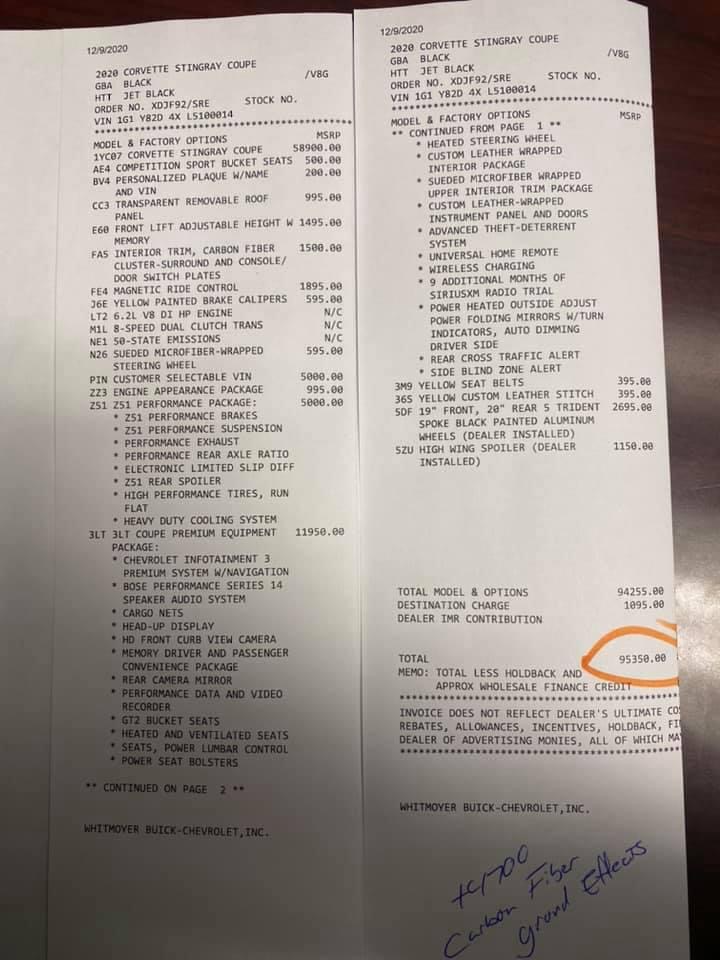 The original MSRP of this C8 VIN #0014 is $95,350 plus $4700 for the exposed ground effects. If you are interested in this particular C8, contact Matt Beaver at Whitmoyer Chevorlet.