The C8 Corvette is a monster supercar, despite having a seemingly "moderate" price tag. Since its release, it has owned multiple tracks and drag races (the legal ones, of course).
A video published by the YouTube channel "Drag Racing and Car Stuff" featured how the mid-engine C8 Corvette Stingray slain its opponents in a drag race in Milan Dragway, Milan, Michigan. The Corvette here is a bone-stock Accelerate Yellow coupe and was rigged with the Z51 performance package. It was also equipped with a high-wing spoiler to seal the deal.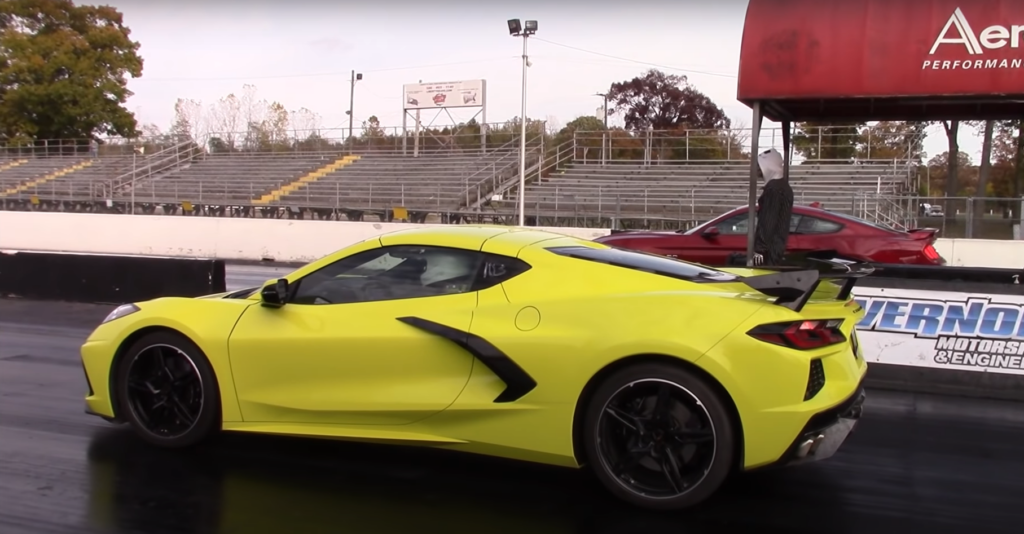 However, Stingray suffered defeat in the hands of the Hellcat Redeye in its first race. Keep in mind that the Hellcat Redeye is 302 horsepower higher than Corvette C8, which made things understandable. Redeye got a time of 10.77 seconds, followed by the 11.37 seconds of Stingray.
But that was the last time that the Stingray lost that day. It outran a Ford Mustang, with a record of 11.19 seconds to 12.50 seconds.
Meanwhile, its race against a fourth-generation Camara was pretty close, given that their specs are almost within the same spectrum. However, the 2020 Corvette C8 still came out on top, 11.51 seconds to 11.87 seconds.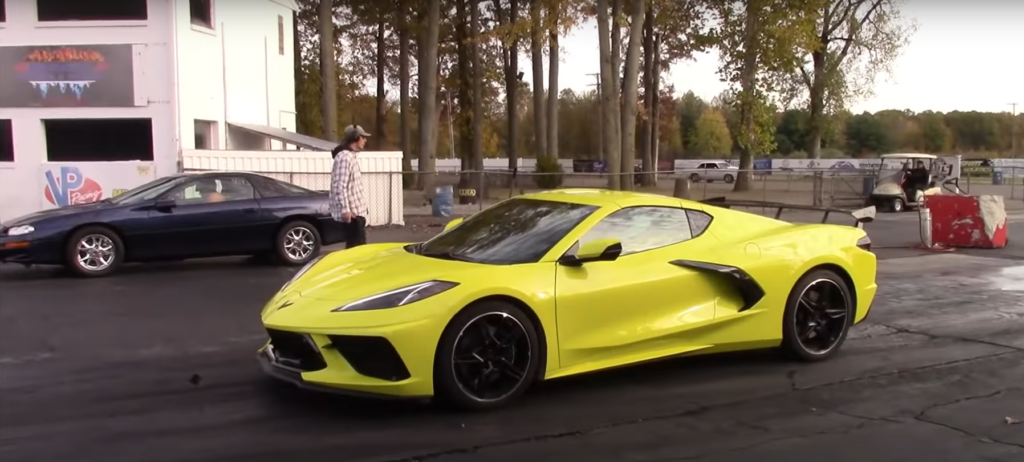 The last race pitted the Stingray to a Challenger R/T Scat Pack that is backed by 485 horsepower and 475 lb-ft of torque. However, the 495 horsepower and 470 lb-ft of torque of Stingray proved that it is the better among the two. The Chevy won the race, 11.81 seconds to 12.26 seconds. 
Some Corvettes have already mid-engine modifications, which enabled them to go below 11 seconds. It is just a matter of time until we'll be able to see the upper limits of the Stingray.
VIDEO: