As stated before, the Chevrolet Corvette C8 is already an astounding supercar in its base form. Even if you don't include any upgrades on it, it is impressive–both on its looks and performance. But of course, we all know what the aftermarket can do. Tuners think that they can still boost the quality of the C8.
So far, we have seen unique takes for the Stingray. Some equipped it with a widebody kit; others decided to enhance its exhaust system and air suspension. But have you ever heard of a supercharged C8? Well, it is something within the realms of possibility.
In fact, this feat has been attempted already. For the first time, the team from ProCharger Superchargers achieved what others wanted for their C8 Corvettes. The brand supercharged two C8 Corvettes–a Torch Red and Black–and had it filmed. The video below will show the glorious sound of a supercharged Stingray, and you'll absolutely love it.
Interestingly, these Corvettes have vanity plates of "PSSSSH" and "WHOOOSH." Talk about stealing the spotlight.
It is not just the sound that got heavenly. ProCharger claimed that this kit could boost the power of the C8 to over 700 horsepower from the original 490 horsepower. The other specs are still not yet revealed. The mere fact that it can elevate the performance of our beloved sports car is quite enticing.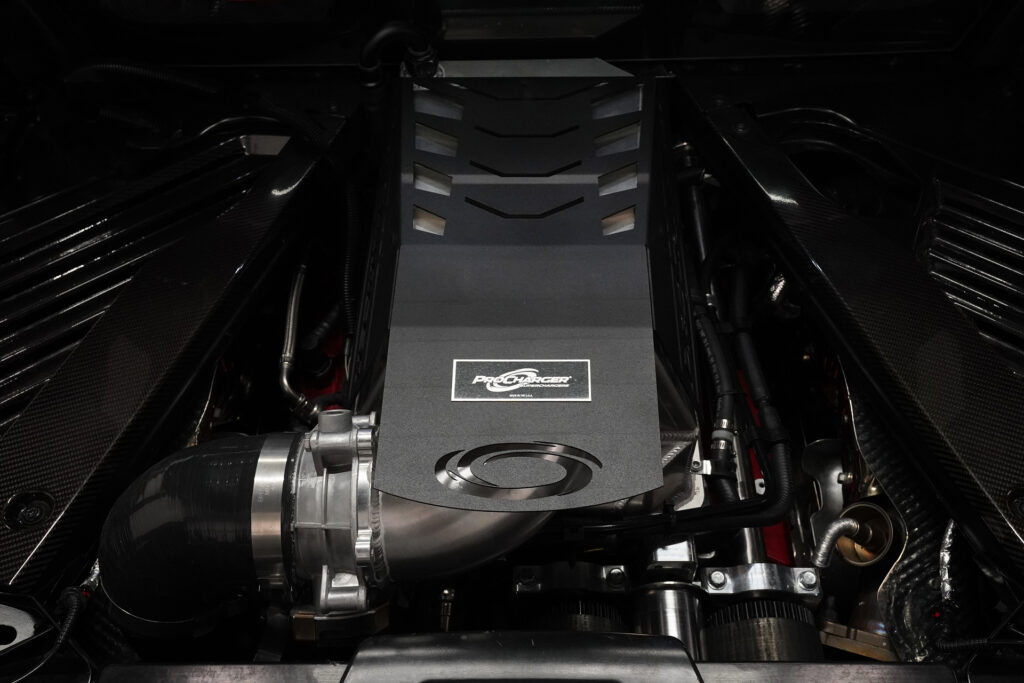 Furthermore, the cost of this kit has not yet been revealed. Certainly, it will come with a steep price tag, though. But that's only fair, considering the wonders that it can bring to the new generation of Corvettes.